Global Warning: The Smogocalypse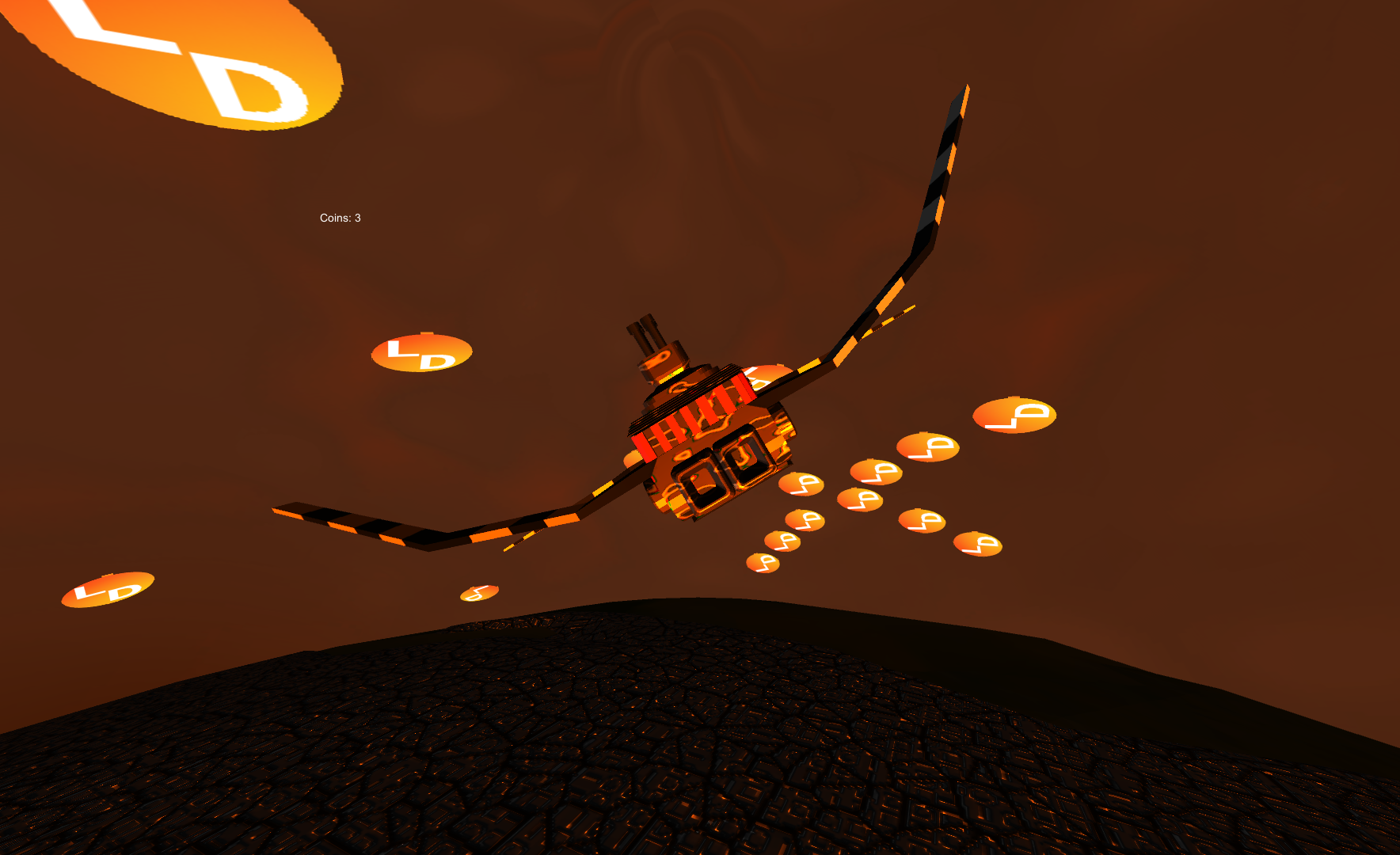 Ludum Dare 46 Jam entry made with my brother Leo
The Earth has been devastated by years of pollution. It's up to the autonomous smog cleansing robot "SmogBot" to destroy all of the factories that are killing the planet to try and keep it alive.
Instructions:
The goal of the game is to destroy all of the factories on earth. There are 4 factories in total.
Flight controls:
W' to Accelerate
Mouse to steer
Spacebar enter factory
Mouse scroll wheel to zoom
Ground controls:
'WASD' to walk and mouse to aim
'Space' to jump
'Left click' to shoot laser
'Enter'/'Return' to return to your ship
Grab ledge by jumping towards it. Vault up by pressing 'Space' while hanging on to a ledge
Destroy all the computer screens to damage the factory. Once a factory has its health depleted, it will also be destroyed on the planet (visible from ship)
Errata and Notes
The laser sound effect is extremely annoying
The "Wig Factory" is very broken. It can still be destroyed, but I don't recommend it. The player moves extremely slowly and there's a giant black thing blocking the screen.
There is no victory screen, but you can track your progress because destroyed factories look different on the world map
On-foot controls are awkward and not as polished as I'd have liked
If you jump or fall while shooting, the lasers will continue to fire. That can be used as an exploit to avoid platform in certain areas
The ship camera and zoom have no constraints, so it can get really wonky at the poles and when you zoom in too much. Doesn't break anything, but it's ugly
The coin counter in your ship is reset whenever you enter a factory, and the coins in the factories aren't tracked.